CBAJ Notes Weekly E-mail
CBAJ Notes for Shabbat Terumah / Zachor / Purim
02/19/2021 08:53:34 AM
Congregation Beth Abraham-Jacob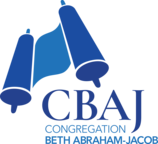 ​​​​​​​


Candle Lighting 
5:16 pm 

Latest Shema
9:27 am

Latest Shacharit
10:21 am

Earliest Mincha
12:36 pm

Sunset
5:35 pm
 
Shabbat ends
6:16 pm
​​​​​​​
All Services
for registered participants


​​​​​​​

​​​​​​​
​​​​​​​​​​​​​​​​​​​​​ ​​​​​​​
Shabbat Terumah & Parshat Zachor 
February 19-20, 2021

SERVICES
Registered participants are welcome at our services. Please note that due to the pandemic, we cannot allow anyone who is not registered into our building. Exact times are sent to registrants.
Even if you are registered, if you feel sick at all, please exercise good judgment and stay home rather than attending services. 
When leaving the building, please continue to exercise social distancing and do not congregate in the hallways / vestibules.

READING OF ZACHOR
There is a Biblical commandment to hear Parashat Zakhor.  Ideally, one who is healthy and able should hear this reading from a Torah scroll on the Shabbat preceding Purim (this Shabbat). If you are interested in a second Reading of Zakhor before Mincha, please let Rabbi Feldman know today by 4:00 pm.  If so, please register for Mincha. Please register for services at this link to hear Zakhor read at CBAJIf you cannot attend services this Shabbat, you may also fulfill this Mitzvah by listening to the Torah Reading on Purim Morning at 6:30 am services. Finally, if you cannot attend either of those, remember to attend services on Parashat Ki Tetze (August 21, 2021) and, when the Maftir portion is read that Shabbat, have in mind to fulfill the annual mitzvah of remembering Amalek.

TORAH READING
Exodus 25:1 - 27:19, Artscroll p. 444 
Maftir: Deuteronomy 25:17 - 19, 1066 
Haftarah:  I Samuel 15:2 - 24, 1214  

MAZAL TOV
Mazal Tov to Sylvia and Michael Solomon on the birth of their great-grandchild, Hadar Roni. 

​​​​​​ADULT EDUCATION @ CBAJ
Shabbat: Halacha in the Parsha 
Thursdays: Tanakh Class, 9:30 am on Zoom
Monday Evenings: Mourning in Jewish Law and Thought, 8:00 pm on Zoom

ALBANY NCSY THIS WEEK
For more information contact Jack Hartstein

FAST OF ESTHER
Thursday, February 25, The fast begins at 5:14 AM and ends at 6:11 pm.

​​​PURIM
Purim Services and Megilah
Thursday: 5:25 pm (indoors); 7:30 pm (indoors or outdoors)
Friday: 6:30 am, 9 am (Indoors); 11 am (outdoors)Please register at this link for any Purim service.


The the 7:30 pm, 9am, and 11am readings will be "family seating" style as there is no prayer service taking place.
Children who can sit for the duration of the Megilah reading are welcome at those readings (please register online). Parents are responsible for their own children.

A note regarding Noisemaking at Megilah Readings:
Please refrain from making loud vocal noises during the reading - groggers, mechanical or electronic, are ok.  However, please also keep in mind that we would like to complete the Megilah in an efficient manner to minimize the time spent as a group indoors.

Hearing the Megilah over Zoom should be reserved for those who are sick, in quarantine, or otherwise unable to leave the home. For those who need it, all indoor readings will be broadcast in the CBAJ Zoom Room.

Matanot L'Evyonim
Please bring cash or check (made out to CBAJ RDF) to Purim services, or donate online here to the Rabbi's Discretionary Fund and write "Matanot L'evyonim" in the notes.

Purim Seudah
This year, as Purim falls on Friday, that meal must begin before midday and end by 3 pm. Anyone who attends our Purim Day services or Megilah Readings will be welcome to an individually-packaged bagel with cream cheese and Hamantasch "Seudah." The CBAJ Grab and Go Purim Seudah is generously sponsored by Joan and Jack Rosenblum on the occasion of the Yarhzeit (on Purim) of Jack's mother, Rachel Bat Ya'akov.

WE ARE HERE FOR YOU
Rabbi Feldman and the CBAJ Family is available to speak with you. Please e-mail him at  rabbi@cbaj.org  or call the CBAJ Office to leave a message. 
CBAJ President Artie Brenner is reachable at  president@cbaj.org . The Chesed committee can be reached through the form below.

CHESED AT CBAJ
If you would like help with shopping, errands, or other things since you are remaining home as much as possible, or conversely, if you would like to volunteer to help people in the community who may need help,  please fill out the form at this link .  Please be in touch with Rabbi Feldman with any needs.

COMMUNITY ANNOUNCEMENTS

Family in Need - Request from JFS: JFS is asking for our help as they help relocate a client and young child to the Capital District so the client can receive urgent medical treatment for pancreatic cancer. The small family needs items for an apartment including basic furniture. Any financial donation is also welcome to help offset the costs of moving, as well as ongoing medical transportation. Please contact Gretta Hansing, MS/MEd/LMSW,  intake and case management coordinator at JFS,  (518) 516-1118 or ghansing@jfsneny.org. 

Scholarships: The Jewish Federation of NENY offers scholarships to area children and college students to attend a variety of summer programs and year-long Israel experience programs. Visit jewishfedny.org for more information or to download an application. The deadline for this year is Friday, February 26, 2021. Contact Rebecca Miller at Federation with any questions;
518) 783 - 7800 x 225 or rmiller@jewishfedny.org.  

Havurah Initiative: The Jewish Federation is launching a new Havurah Initiative , our community's third joint program between Harold Grinspoon Foundation (HGF) and Jewish Federation. We also partner on PJ Library and LIFE & LEGACY®.

YOU SEND IT, WE PRINT IT
Please be sure to send the CBAJ office information about celebrations or other achievements to be mentioned in the weekly e-mail and printed notes.

ACCESS INFORMATION FOR OUR VIRTUAL PROGRAMS
Our Zoom conferences can be accessed on a computer or smartphone at:  https://zoom.us/j/9405089347 and entering password 613518.
For Facebook programming, visit facebook.com/rabbifeldman

DAILY SERVICES
In person for registered participants.
Sunday to Wednesday: 5:30 pm on Zoom
Thursday: 5:25 pm on Zoom 

---------------------------------------------------------------------

JEWISH FAMILY SERVICES
New Offerings: 
JFS has launched new virtual groups to help: teens "unload;" parents with day-to-day challenges; caregivers with information sharing; older adults with staying safe & connected; grief & loss; pandemic stress; and feeling down and disconnected. 

JFS is offering many programs and help at this time, and they also seek volunteers for many of those initiatives.  Click here for more information if you'd like to volunteer or participate.  Our very own Nanette Brenner will be leading Activities for Emotional Well-being on Mondays; click here for more information or to register .

CORONA-VIRUS INFORMATION
If you have health related questions, concerns, or needs regarding COVID-19, St. Peters Health Partners has social workers and nurses available to speak with you at 518-525-1132.  If you need more emotional support during this difficult time,
the NY State COVID-19 Emotional Support Hotline is 844-863-9314.

When it comes to possibly saving lives, Jewish law always follows the most stringent opinion that will save the most lives. Let us be part of the solution by staying safe and following protocols suggested by public health experts. Keep social distancing guidelines:
Do not be within 6 feet of anyone else, except the people with whom you live.
If you can, work from home; if you cannot, maintain the social distancing protocols.
Playdates should not take place between children.
If you experience symptoms, contact your doctor.
Do not invite guests for Shabbat or Yom Tov meals, and make Shiva and Bikkur Cholim visits by phone.
If you are High Risk due to age or other conditions, please stay home as much as possible and take advantage of our Chesed Committee's generous offers.
The Mikva is open by appointment and is following protocols suggested by the Orthodox Union in consultation with public health experts. 
The Utensil Mikvah is also open. Please bring gloves to use, and wash your hands with soap before and after using the Utensil Mikvah. If you cannot follow these sanitary protocols, or if you have personal concerns about using the Utensil Mikvah for current health-related reasons, you may use this form to have the Beth Din of America arrange to sell your new utensils to someone who is not Jewish.  They will arrange to buy those utensils back at a later date (which will be shared with you), at which point your utensils must be "toveled" in the Mikvah. This solution is only to be used in cases of great need, such as ours.

TEFILAH AT HOME
Use this opportunity to take extra time and read the Tefilot meaningfully (and learn their meaning), sing with new melodies (if you have others at home, sing together). 
Aside from not reciting Bar'chu, Kaddish, Kedusha, or the repetition in any services:
Friday Night: Recite Vayechulu paragraph following the Amidah, then skip to Aleinu. If starting Shabbat early, daven Mincha before Plag Hamincha (the time labeled "Earliest Shabbat" on this e-mail's time-bar), candles may be lit and Ma'ariv may be davened after Plag Hamincha.
Shabbat Morning: Start davening in time to recite Shema before the latest time for Shema. After Shacharit Amidah, read the Torah Portion and special Maftir without any of the blessings.  Yekum Purkan is not recited, then Ashrei and the Mussaf Amidah should be recited, and the concluding prayers (if you have children at home, ask them to lead Ein Kelokeinu, Aleinu, Shir Shel Yom, and Adon Olam). Shir HaKavod is not recited.
Ma'ariv and general: One may daven Ma'ariv 15 minutes before the end of Shabbat and include Atah Chonantanu in the Amidah. It is Rabbi Feldman's opinion that one does not say the three words "E-l Melech Ne'eman" before Shema in Ma'ariv or Shacharit, contrary to the instructions in many Siddurim. It is also his opinion that one who usually recites the paragraph at weekday Ma'ariv that begins ברוך ה' לעולם אמן ואמן does not recite this paragraph when praying without a Minyan. 

LIFE & LEGACY *
We are excited and honored to be partnering with 10 other local organizations in the Harold Grinspoon Foundation's LIFE & LEGACY™ program. We completed a successful first year!  Please help us pay it forward and leave a legacy for future Capital District Jews. Please speak to a Life & Legacy committee member about partnering on this crucial initiative to ensure the vitality of Congregation Beth Abraham-Jacob for the next 200 years. Please consider completing a Letter of Intent. For more information, contact office@cbaj.org.
Congregation Beth Abraham-Jacob
380 Whitehall Rd
Albany, NY 12208
Fri, July 23 2021
14 Av 5781
COVID-19 DAILY AND SHABBAT SERVICES INFORMATION
Visitors please e-mail the CBAJ office regarding registering for our services during the ongoing pandemic.
Fully vaccinated community members are welcome to register as "vaccinated" at this link , following which masks will be optional for those individuals. Unvaccinated people, including children, must wear a mask.
If you feel sick at all, please exercise good judgment and stay home rather than attending services, regardless of vaccine status.
We still request those who are able to help our Minyan status register for weekday and Friday and Shabbat afternoon services, so that we can continue to confirm a Minyan for those times. A registration email is sent weekly.
Today's Calendar
Shacharit

: 6:55am
Mincha / Kabbalat Shabbat / Maariv

: 7:00pm
Candle Lighting

: 8:09pm
---
Friday Night
Mincha / Kabbalat Shabbat / Maariv

: 7:00pm
Candle Lighting

: 8:09pm
Shabbat Day
Shacharit

: 9:00am
Mincha

: 8:10pm
Maariv

: 9:05pm
Havdalah

: 9:14pm
This week's Torah portion is

Parshat Vaetchanan
Candle Lighting
Havdalah
Motzei Shabbat, Jul 24, 9:14pm
Shabbat Nachamu & Tu B'Av
View Calendar
Zmanim
Alot Hashachar
3:51am
Earliest Tallit
4:36am
Netz (Sunrise)
5:36am
Latest Shema
9:18am
Zman Tefillah
10:33am
Chatzot (Midday)
1:01pm
Mincha Gedola
1:39pm
Mincha Ketana
5:21pm
Plag HaMincha
6:54pm
Candle Lighting
8:09pm
Shkiah (Sunset)
8:27pm
Tzeit Hakochavim
9:15pm
More >>
Fri, July 23 2021 14 Av 5781