CBAJ Notes Weekly E-mail
CBAJ Notes for Shabbat Behar-Bechukotai / Mevarchim
05/07/2021 08:29:48 AM
Congregation Beth Abraham-Jacob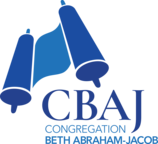 Candle Lighting 
7:45 pm 

Latest Shema
9:16 am

Latest Shacharit
10:28 am

Earliest Mincha
 1:28 pm

Sunset
8:05 pm

​​​​​​​Shabbat ends
 8:51 pm

All Services
for registered participants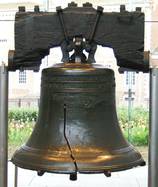 ​​​​​​​
​​​​​​​
​​​​​​​​​​​​​​​​​​​​​​​​​​​​​​​​​​ ​​​​​​​
Shabbat Behar-Bechukotai & Shabbat Mevarchim
May 7 - 8, 2021

SERVICES
Registered participants are welcome at our services. Please note that due to the pandemic, we cannot allow anyone who is not registered into our building. Exact times are sent to registrants.
Even if you are registered, if you feel sick at all, please exercise good judgment and stay home rather than attending services. 
When leaving the building, please continue to exercise social distancing and do not congregate in the hallways / vestibules.

TORAH READING
Leviticus 25:1 - 27:34, Artscroll p.696   
Haftarah: Jeremiah 16:19 - 17:14, p. 1179

MAZAL TOV
Mazal Tov to Deana and Seth Linfield on the marriage of their daughter, Rachel, to Michael Weissman of Woodmere.
Mazal Tov to Rebekah and Josh Wildman on the bat mitzvah of their daughter, Adina.
Mazal Tov to Sheryl and Aron Cepler on the birth of their second child and daughter, Anna Libby (חנה ליבי). Mazal tov as well to proud big sister Carly.

SHAVUOT WITH CBAJ
Shavuot begins Sunday evening, May 16, and ends Tuesday night, May 18.  Please stay tuned for information regarding

Albany NCSY All Night Learning and Sunrise Shacharit Service,

Annual Shavuot Lecture with Rabbi Feldman on Monday following services (around 10:30 am)
Outdoor Ice Cream "Party" at CBAJ on Monday following services and Rabbi Feldman's lecture (around 11:30 am)
Yizkor services on Tuesday morning

PIRKEI AVOT AT CBAJ AND ON ZOOM
Rabbi Feldman's series on the fourth chapter of Pirkei Avot begins this Shabbat Afternoon between Mincha and Ma'ariv. Each teaching in the Ethics of Our Fathers will serve as a springboard to discuss matters in Jewish Law, History, and Philosophy.  Rabbi Feldman will also teach the series 
Monday evenings at 8:30 pm in the CBAJ Zoom Room.
.​​
ALBANY NCSY THIS WEEK
For more information contact Jack Hartstein

CONDOLENCES 
Congregation Beth Abraham-Jacob regrets to inform you of the passing of CBAJ member Bill Rockwood, husband of the late Adrienne Rockwood Z"L, father of CBAJ members Marta (Mark) Koblenz and Stephanie (Drew) Kugler, and of Gary (Mindy) Rockwood, Hope (Matt) Rosenbaum, and Heather Rockwood (Ken Malsan).  Masked, socially distant, outdoor Shiva Visits are welcome at the backyard of Marta and Mark Koblenz at 149 Colonial Avenue Sunday and Monday from 1pm to 4pm and from 6pm to 8:30 pm. Shacharit on Sunday at 8:30 am; Mincha/Ma'ariv Sunday and Monday at 6:15 pm. Notes of condolence can be sent to 1020desi@gmail.com

​​​WE ARE HERE FOR YOU
Rabbi Feldman and the CBAJ Family is available to speak with you. Please e-mail him at  rabbi@cbaj.org  or call the CBAJ Office to leave a message. 
CBAJ President Artie Brenner is reachable at  president@cbaj.org . The Chesed committee can be reached through the form below.

HELP THOSE WHO NEED BASIC ITEMS
Shalom Food Pantry has informed us that the people they serve need toiletries and personal care items.
We are committed the helping those in need in our community.  Please donate toiletries and personal care items, which we will bring to the Shalom Food Pantry.  *2 more weeks to collect these specific needed items*
A collection bin will be placed outside the main parking lot doors or please contact the Seanan Herrick to coordinate a drop off time for large volume donations  - 518.489.5819 x3 or office@cbaj.org

ALBANY SCHOOL VOTING ON SHAVUOT
This year, the City of Albany school budget vote and Board of Education elections will take place in person and is scheduled to take place on the Yom Tov of Shavuot - May 18th. If you would like to vote in this election, see information and deadlines for applying for an Absentee Ballot at this link. 

CHESED AT CBAJ
If you would like help with shopping, errands, or other things since you are remaining home as much as possible, or conversely, if you would like to volunteer to help people in the community who may need help,  please fill out the form at this link .  Please be in touch with Rabbi Feldman with any needs.

YOU SEND IT, WE PRINT IT
Please be sure to send the CBAJ office information about celebrations or other achievements to be mentioned in the weekly e-mail and printed notes.

ACCESS INFORMATION FOR OUR VIRTUAL PROGRAMS
Our Zoom conferences can be accessed on a computer or smartphone at:  https://zoom.us/j/9405089347 and entering password 613518.

DAILY SERVICES
In person for registered participants.
Sunday to Thursday: 8 pm on Zoom


---------------------------------------------------------------------
COMMUNITY EVENTS & NEWS

JEWISH FAMILY SERVICES
New Offerings: Spring 2021 JFS Support Groups 
JFS has launched new virtual groups to help: teens "unload;" parents with day-to-day challenges; caregivers with information sharing; older adults with staying safe & connected; grief & loss; pandemic stress; and feeling down and disconnected. 

JFS is offering many programs and help at this time, and they also seek volunteers for many of those initiatives.  Click here for more information if you'd like to volunteer or participate.   

CORONA-VIRUS INFORMATION
If you have health related questions, concerns, or needs regarding COVID-19, St. Peters Health Partners has social workers and nurses available to speak with you at 518-525-1132.  If you need more emotional support during this difficult time,
the NY State COVID-19 Emotional Support Hotline is 844-863-9314.

When it comes to possibly saving lives, Jewish law always follows the most stringent opinion that will save the most lives. Let us be part of the solution by staying safe and following protocols suggested by public health experts. Keep social distancing guidelines:
Do not be within 6 feet of anyone else, except the people with whom you live.
If you can, work from home; if you cannot, maintain the social distancing protocols.
Playdates should not take place between children.
If you experience symptoms, contact your doctor.
Do not invite guests for Shabbat or Yom Tov meals, and make Shiva and Bikkur Cholim visits by phone.
If you are High Risk due to age or other conditions, please stay home as much as possible and take advantage of our Chesed Committee's generous offers.
The Mikva is open by appointment and is following protocols suggested by the Orthodox Union in consultation with public health experts. 
The Utensil Mikvah is also open. Please bring gloves to use, and wash your hands with soap before and after using the Utensil Mikvah. If you cannot follow these sanitary protocols, or if you have personal concerns about using the Utensil Mikvah for current health-related reasons, you may use this form to have the Beth Din of America arrange to sell your new utensils to someone who is not Jewish.  They will arrange to buy those utensils back at a later date (which will be shared with you), at which point your utensils must be "toveled" in the Mikvah. This solution is only to be used in cases of great need, such as ours.

TEFILAH AT HOME
Use this opportunity to take extra time and read the Tefilot meaningfully (and learn their meaning), sing with new melodies (if you have others at home, sing together). 
Aside from not reciting Bar'chu, Kaddish, Kedusha, or the repetition in any services:
Friday Night: Recite Vayechulu paragraph following the Amidah, then skip to Aleinu. If starting Shabbat early, daven Mincha before Plag Hamincha (the time labeled "Earliest Shabbat" on this e-mail's time-bar), candles may be lit and Ma'ariv may be davened after Plag Hamincha.
Shabbat Morning: Start davening in time to recite Shema before the latest time for Shema. After Shacharit Amidah, read the Torah Portion and special Maftir without any of the blessings.  Yekum Purkan is not recited, then Ashrei and the Mussaf Amidah should be recited, and the concluding prayers (if you have children at home, ask them to lead Ein Kelokeinu, Aleinu, Shir Shel Yom, and Adon Olam). Shir HaKavod is not recited.
Ma'ariv and general: One may daven Ma'ariv 15 minutes before the end of Shabbat and include Atah Chonantanu in the Amidah. It is Rabbi Feldman's opinion that one does not say the three words "E-l Melech Ne'eman" before Shema in Ma'ariv or Shacharit, contrary to the instructions in many Siddurim. It is also his opinion that one who usually recites the paragraph at weekday Ma'ariv that begins ברוך ה' לעולם אמן ואמן does not recite this paragraph when praying without a Minyan. 

LIFE & LEGACY *
We are excited and honored to be partnering with 10 other local organizations in the Harold Grinspoon Foundation's LIFE & LEGACY™ program. We completed a successful first year!  Please help us pay it forward and leave a legacy for future Capital District Jews. Please speak to a Life & Legacy committee member about partnering on this crucial initiative to ensure the vitality of Congregation Beth Abraham-Jacob for the next 200 years. Please consider completing a Letter of Intent. For more information, contact office@cbaj.org.
Congregation Beth Abraham-Jacob
380 Whitehall Rd
Albany, NY 12208
Tue, June 22 2021
12 Tammuz 5781
COVID-19 DAILY AND SHABBAT SERVICES INFORMATION
Today's Calendar
Shacharit

: 6:55am
Mincha/Maariv

: 8:25pm
---
Friday Night
Mincha / Kabbalat Shabbat / Maariv

: 7:00pm
Candle Lighting

: 8:21pm
Shabbat Day
Shacharit

: 9:00am
Mincha

: 8:20pm
Maariv

: 9:20pm
Havdalah

: 9:30pm
This week's Torah portion is

Parshat Balak
Candle Lighting
Havdalah
Motzei Shabbat, Jun 26, 9:30pm
Fast of Tammuz
View Calendar
Zmanim
Alot Hashachar
3:21am
Earliest Tallit
4:11am
Netz (Sunrise)
5:16am
Latest Shema
9:06am
Zman Tefillah
10:23am
Chatzot (Midday)
12:57pm
Mincha Gedola
1:36pm
Mincha Ketana
5:26pm
Plag HaMincha
7:02pm
Shkiah (Sunset)
8:39pm
Tzeit Hakochavim
9:30pm
More >>
Tue, June 22 2021 12 Tammuz 5781