CBAJ Notes Weekly E-mail
Shabbat Notes for Beha'alotcha
05/28/2021 09:58:06 AM
Congregation Beth Abraham-Jacob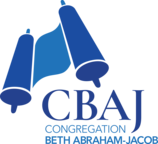 Candle Lighting 
 8:07 pm  

Mincha / Kabbalat Shabbat / Ma'ariv
7:00 pm

Morning Services
9:00 am

Latest Shema
9:06 am

Outdoor Kiddush following services

Mincha
8:10 pm

Ma'ariv
9:05 pm

Shabbat ends
9:15 pm



​​​​​​​
​​​​​​​
​​​​​​​​​​​​​​​​​​​​​​​​​​​​​​​​​​ ​​​​​​​
Shabbat Beha'alotcha
May 28-29, 2021

CBAJ COVID POLICY UPDATES
Registration is no longer required for services.
We still request those who are able to help our Minyan status register for weekday and Friday and Shabbat afternoon services, so that we can continue to confirm a Minyan for those times.
Fully vaccinated community members are welcome to register as "vaccinated" at this link , following which masks will be optional for those individuals. 
If you feel sick at all, please exercise good judgment and stay home rather than attending services, regardless of vaccine status.
Children are welcome at CBAJ, however, unvaccinated children must continue wearing face masks. Youth programming updates are forthcoming.

TORAH READING
Numbers 8:1-12:16, Artscroll p. 774  
Haftarah: Zechariah 2:14-4:7, p. 1182

SPECIAL ISRAEL PRESENTATION
Between Mincha and Ma'ariv on Shabbat afternoon (Mincha at 8:10), Rabbi Paul Silton will reflect about his experience in Israel over the past few weeks.  

YOUTH PROGRAMMING

CBAJ Mini Minyan - Weather permitting only; 10:30-11:00am  All ages through 5th grade welcome. Grassy area next to the playground in the back.
Parents must accompany children under 5 years of age.  All other children may be dropped off for program and picked up at the end of the program.


ALBANY NCSY THIS WEEK
For more information contact Jack Hartstein

​​​WE ARE HERE FOR YOU
Rabbi Feldman and the CBAJ Family is available to speak with you. Please e-mail him at  rabbi@cbaj.org  or call the CBAJ Office to leave a message. 
CBAJ President Artie Brenner is reachable at  president@cbaj.org . The Chesed committee can be reached through the form below.

CHESED AT CBAJ
If you would like help with shopping, errands, or other things since you are remaining home as much as possible, or conversely, if you would like to volunteer to help people in the community who may need help,  please fill out the form at this link .  Please be in touch with Rabbi Feldman with any needs.

YOU SEND IT, WE PRINT IT
Please be sure to send the CBAJ office information about celebrations or other achievements to be mentioned in the weekly e-mail and printed notes.

ACCESS INFORMATION FOR OUR VIRTUAL PROGRAMS
Our Zoom conferences can be accessed on a computer or smartphone at:  https://zoom.us/j/9405089347 and entering password 613518.

LIFE & LEGACY *
We are excited and honored to be partnering with 10 other local organizations in the Harold Grinspoon Foundation's LIFE & LEGACY™ program. We completed a successful first year!  Please help us pay it forward and leave a legacy for future Capital District Jews. Please speak to a Life & Legacy committee member about partnering on this crucial initiative to ensure the vitality of Congregation Beth Abraham-Jacob for the next 200 years. Please consider completing a Letter of Intent. For more information, contact office@cbaj.org.

DAILY SERVICES
Shacharit
Sunday: 8:30 am
Mon. (Memorial Day): 8:00 am 
Tues. Wed. Fri.: 6:55 AM
Thurs.: 6:45 AM
Mincha/Maariv:
Sunday- Thursday 8:20 PM
Candle Lighting Next week: 8:12 PM

---------------------------------------------------------------------
COMMUNITY EVENTS & NEWS

JEWISH FAMILY SERVICES
New Offerings: Spring 2021 JFS Support Groups 
JFS has launched new virtual groups to help: teens "unload;" parents with day-to-day challenges; caregivers with information sharing; older adults with staying safe & connected; grief & loss; pandemic stress; and feeling down and disconnected. 

JFS is offering many programs and help at this time, and they also seek volunteers for many of those initiatives.  Click here for more information if you'd like to volunteer or participate.   

CORONA-VIRUS INFORMATION
If you have health related questions, concerns, or needs regarding COVID-19, St. Peters Health Partners has social workers and nurses available to speak with you at 518-525-1132.  If you need more emotional support during this difficult time,
the NY State COVID-19 Emotional Support Hotline is 844-863-9314.


Congregation Beth Abraham-Jacob
380 Whitehall Rd
Albany, NY 12208
Tue, June 22 2021
12 Tammuz 5781
COVID-19 DAILY AND SHABBAT SERVICES INFORMATION
Today's Calendar
Shacharit

: 6:55am
Mincha/Maariv

: 8:25pm
---
Friday Night
Mincha / Kabbalat Shabbat / Maariv

: 7:00pm
Candle Lighting

: 8:21pm
Shabbat Day
Shacharit

: 9:00am
Mincha

: 8:20pm
Maariv

: 9:20pm
Havdalah

: 9:30pm
This week's Torah portion is

Parshat Balak
Candle Lighting
Havdalah
Motzei Shabbat, Jun 26, 9:30pm
Fast of Tammuz
View Calendar
Zmanim
Alot Hashachar
3:21am
Earliest Tallit
4:11am
Netz (Sunrise)
5:16am
Latest Shema
9:06am
Zman Tefillah
10:23am
Chatzot (Midday)
12:57pm
Mincha Gedola
1:36pm
Mincha Ketana
5:26pm
Plag HaMincha
7:02pm
Shkiah (Sunset)
8:39pm
Tzeit Hakochavim
9:30pm
More >>
Tue, June 22 2021 12 Tammuz 5781