CBAJ Notes Weekly E-mail
Shabbat Notes for Shabbat Ki Tavo
08/27/2021 10:04:35 AM
Congregation Beth Abraham-Jacob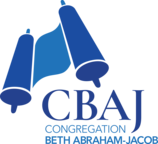 CBAJ COVID POLICY

Candle Lighting 
 7:20 pm  

Mincha / Kabbalat Shabbat / Ma'ariv
7:00 pm

Morning Services
9:00 am

Latest Shema
9:35 am


Outdoor Kiddush 
following services

NCSY Kick-off Programs
6:30 PM  

Shabbat Mincha
7:20 pm

Class between Mincha and Ma'ariv

Ma'ariv
 8:10 pm

Shabbat ends
8:21 pm
​​​​​​​
Selichot Kumzits
9:00 pm

Selichot
10:00 pm 

​​​​​​​

​​​​​​​
​​​​​​​
​​​​​​​​​​​​​​​​​​​​​​​​​​​​​​​​​​ ​​​​​​​
Shabbat Ki Tavo
August 27-28, 2021

SPECIAL EVENTS THIS SHABBAT

NCSY Kick-Off Programs
This Shabbat, August 28, there will be two programs for teens in grades 6-12. At 6:30 PM in the CBAJ tent (weather permitting), there will be snacks and games. Following Mincha at 7:45 PM, there will be ice cream and learning, entitled "But What'd I Do Wrong?" See flyer below.

Selichot Kumzits
Get in the spirit of the High Holy Days with a moving kumzits/concert in honor of the first night of Selichot, featuring Jack Hartstein and words of Torah from Rabbi Kean. The program begins at 9 PM August 28, at CBAJ. See flyer below.

SPEAKER
Rabbi Kean will deliver a Dvar Torah on Shabbat morning.

Rabbi Kean will continue the Rambam Hilchot Teshuva series between Mincha and Maariv on Shabbat afternoon. 

TORAH READING
Deut: 26:1 - 29:8 Artscroll p. 1068  
Haftarah: Isaiah 60:1-22, p. 1201  

KIDDUSH SPONSORSHIP
Kiddush is sponsored by CBAJ. 

WEEK DAY LEARNING 
Monday Night Lecture Series
CBAJ is partnering with the Jewish Center (Manhattan), Congregation Agudath Sholom (Stamford, CT) and Queens Jewish Center to present a Zoom lecture series.
The final installment is this Monday, August 30th, at 8:30 PM
.
Zoom link:  zoom.us/j/7052940733
Dial in: (646) 558-8656, code: 7052940733#
PASSWORD: 015824
See flyer for details.

Shloshim for Michael Solomon
On Tuesday, August 31st at 8:00 PM, join the Chevra Kadisha of Capital District, CBAJ, and Cong. Shomray Torah for an evening of learning to honor Michael Solomon, taking place at Cong. Shomray Torah (the Shteeble, 463 New Scotland Avenue).

Daily Chofetz Chaim Learning
Each evening, between Mincha and Maariv at weekday minyan, we will learn Rabbi Yisrael Meir Kagan's work Chofetz Chaim on the laws of lashon hara. The Yamim Noraim is a time where we examine our relationships with others and seek to improve our behavior. This daily learning will help us improve our speech.

LULAV AND ETROG ORDERING
Please click here to order your lulav and etrog. Orders must be in by September 10th at noon.

YOUTH PROGRAMMING 
Stay tuned for future Youth Programming.

DAVID AND ROSE UDELSON BRAY
SCHOLARSHIP FUND
Applications can now be submitted for the David and Rose Udelson Bray Scholarship Fund. The award is available to support undergraduate or graduate study. 

Details about eligibility, the application process, and award amounts can be found here . Inquiries and completed applications may be sent to  president@cbaj.org. Applications for the fall semester are due by Sunday, September 12.

SCHOOL SUPPLIES DRIVE 
In partnership with the the Shalom Pantry (Bethlehem Chabad),  in lieu of food donations for the next few weeks we will be collecting school supplies (i.e. notebooks, folders, binders, pencils, pens, colored pencils, markers, crayons, scissors, dry erase markers, pencil/pen cases). There will be a bin outside the parking lot main entrance for convenient drop off or call the office to schedule a drop off time - 518.489.5819 x3.

LIFE & LEGACY *
We are excited and honored to be partnering with 10 other local organizations in the Harold Grinspoon Foundation's LIFE & LEGACY™ program. Please help us pay it forward and leave a legacy for future Capital District Jews. Please speak to a Life & Legacy committee member about partnering on this crucial initiative to ensure the vitality of Congregation Beth Abraham-Jacob for the next 200 years. For more information, contact office@cbaj.org.

YOU SEND IT, WE PRINT IT
Please be sure to send the CBAJ office information about celebrations or other achievements to be mentioned in the weekly e-mail.

DAILY SERVICES
Shacharit
Sunday  : 8:00 am
Monday & Thurs., Shacharit and Selichot - 6:20 am
Tues., Wed., Fri.:  Shacharit and Selichot - 6:30 am

Mincha/Maariv:
Sunday - Thursday: 7:15 pm 
Candle Lighting Next week: 7:08 pm

--------------------------------------------------------------------
COMMUNITY EVENTS & NEWS

JEWISH FAMILY SERVICES
New Offerings: Fall 2021 JFS Support Groups 
JFS has launched new virtual groups to help: teens "unload;" parents with day-to-day challenges; caregivers with information sharing; older adults with staying safe & connected; grief & loss; pandemic stress; and feeling down and disconnected. 

JFS is helping homebound seniors with kosher meal delivery, grocery shopping and delivery and more. If you would like to volunteer 1-2 hours per week to help a senior, please click here for more information.   
 

 
Congregation Beth Abraham-Jacob
380 Whitehall Rd
Albany, NY 12208
Thu, October 28 2021
22 Cheshvan 5782
October Simcha Kiddush
The CBAJ Simcha Kiddush Committee invites you to co-sponsor the upcoming October Simcha Kiddush on October 30th - click here to sponsor.
Register NOW for Torah High Open House!
Click here to register.
Click here to download the welcome booklet.
COVID/ DAILY AND SHABBAT SERVICES INFORMATION
Visitors please e-mail the CBAJ office regarding registering for our services during the ongoing pandemic.
Please review and adhere to our COVID POLICY when planning your visit.
Currently - Everyone attending indoor activities must wear a mask that fully covers the nose and mouth.
Anyone unvaccinated or not fully vaccinated must wear a mask that fully covers the nose and mouth for both indoor and outdoor services.
Fully vaccinated community members are welcome to register as "vaccinated" at this link.
If you feel sick at all, please exercise good judgment and stay home rather than attending services, regardless of vaccine status.
We still request those who are able to help our Minyan status register for weekday and Friday and Shabbat afternoon services, so that we can continue to confirm a Minyan for those times. A registration email is sent weekly.
Today's Calendar
Shacharit

: 6:45am
Mincha/Maariv

: 5:40pm
---
Friday Night
Candle Lighting

: 5:34pm
Mincha / Kabbalat Shabbat / Maariv

: 5:40pm
Shabbat Day
Shacharit

: 9:00am
Latest Shema

: 10:02am
Mincha

: 5:30pm
Maariv

: 6:25pm
Havdalah

: 6:34pm
This week's Torah portion is

Parshat Chayei Sara
Candle Lighting
Havdalah
Motzei Shabbat, Oct 30, 6:34pm
Shabbat Mevarchim
View Calendar
Zmanim
Alot Hashachar
5:59am
Earliest Tallit
6:32am
Netz (Sunrise)
7:24am
Latest Shema
10:01am
Zman Tefillah
10:54am
Chatzot (Midday)
12:39pm
Mincha Gedola
1:05pm
Mincha Ketana
3:42pm
Plag HaMincha
4:48pm
Shkiah (Sunset)
5:54pm
Tzeit Hakochavim
6:37pm
More >>
Thu, October 28 2021 22 Cheshvan 5782