CBAJ Notes Weekly E-mail
Shabbat Notes for Shabbat Lech Lecha
10/15/2021 03:02:43 PM
Congregation Beth Abraham-Jacob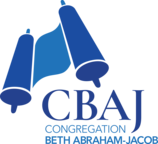 CBAJ COVID POLICY

Candle Lighting 
5:55 pm*
​​​​​​​Corrected  

Mincha / Kabbalat Shabbat / Ma'ariv
6:00pm

Morning Services
9:00 am

Latest Shema
9:45 am


Outdoor Kiddush 
following services

Shabbat Mincha
5:55 pm

Class between Mincha and Ma'ariv

Ma'ariv
6:45 pm

Shabbat ends
6:54 pm
​​​​​​​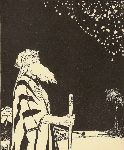 ​​​​​​​​​​​​​​

​​​​​​​
​​​​​​​
​​​​​​​
​​​​​​​​​​​​​​​​​​​​​​​​​​​​​​​​​​ ​​​​​​​
Shabbat Lech Lecha
October 15-16, 2021

TORAH READING
Genesis: 12:1 - 17:27 Artscroll p. 54 
Haftarah: Isaiah 40:27 - 41:16, p. 1133 

SPEAKER
Rabbi Kean will deliver a Dvar Torah Shabbat morning.
Eitan Schwartz will deliver a Dvar Torah in honor of his bar mitzvah, followed by members of the Schwartz family.

Afternoon shiur: Jack Hartstein will be the guest presenter for the shiur between Mincha and Maariv. He will give a shiur about the parasha titled Double Take.

KIDDUSH
Kiddush is sponsored by Tanya and Ben Schwartz in honor of Eitan's Bar Mitzvah.

MAZAL TOV
Mazal Tov to Tanya and Ben Schwartz on the Bar Mitzvah of their son Eitan Schwartz. Mazal Tov to Eitan and his siblings Aviva and Elior. Mazal tov to Eitan's grandparents, Arthur and Frances Schwartz, and Dora and Mikhail Zelman.

YOUTH PROGRAMMING 
Youth Groups for kids in grades k-5 will run each Shabbat morning at 10-11 am.
Groups will be led by our youth director, Jack Hartstein, and teen youth leaders.
For more information about attending, or if your teen wants to work as a youth leader, contact Jack Hartstein.

NCSY Events
Mark your calendars for the upcoming NCSY Shabbaton on October 30!

Torah High
Although the Open House was this past week, It is not too late to register for Torah High.
To download the welcome booklet, click here.
To complete the registration form, click here.

LEARNING AT CBAJ
NEW! Weekly class in Parshat HaShavua 
(Weekly Parasha)
Thursday nights at 7:30 pm.
Starting this week, October 21.
Join us for in-depth discussions on topics in the weekly parasha.
The class will take place on the CBAJ Zoom room.
Click here to join.
Passcode: 613518

SIMCHA KIDDUSH PARTICIPATION
Once a month, the Kiddush will be specially prepared by our committee and co-sponsored (at any level you'd like) by members of our community celebrating a special occasion that month. For participation in each month's kiddush, please complete the online form (or email the office at office@cbaj.org with your details, amount of sponsorship and celebratory details)  by the Sunday before the scheduled Simcha Kiddush.   

The CBAJ Simcha Kiddush Committee invites you to co-sponsor the upcoming October Simcha Kiddush on October 23rd - click here to sponsor.

LIFE & LEGACY *
We are excited and honored to be partnering with 10 other local organizations in the Harold Grinspoon Foundation's LIFE & LEGACY™ program. Please help us pay it forward and leave a legacy for future Capital District Jews. Please speak to a Life & Legacy committee member about partnering on this crucial initiative to ensure the vitality of Congregation Beth Abraham-Jacob for the next 200 years. For more information, contact office@cbaj.org.

YOU SEND IT, WE PRINT IT
Please be sure to send the CBAJ office information about celebrations or other achievements to be mentioned in the weekly e-mail.
​​​​​​​
DAILY SERVICES
Shacharit
Sunday: 8:00 am  
Monday and Thursday : 6:45 am
Tuesday, Wednesday, and Friday: 6:55 am
 
Mincha/Maariv:
Sunday - Thursday  5:50 pm
 
Candle Lighting Next week:
Friday: 5:44 pm

--------------------------------------------------------------------
COMMUNITY EVENTS & NEWS

JEWISH FAMILY SERVICES
New Offerings: Fall 2021 JFS Support Groups 
JFS has launched new virtual groups to help: teens "unload;" parents with day-to-day challenges; caregivers with information sharing; older adults with staying safe & connected; grief & loss; pandemic stress; and feeling down and disconnected. 

JFS is helping homebound seniors with kosher meal delivery, grocery shopping and delivery and more. If you would like to volunteer 1-2 hours per week to help a senior, please click here for more information.   
 

 
Congregation Beth Abraham-Jacob
380 Whitehall Rd
Albany, NY 12208
Wed, December 8 2021
4 Tevet 5782
December Simcha Kiddush
The CBAJ Simcha Kiddush Committee invites you to co-sponsor the upcoming November Simcha Kiddush on December 18th - click here to sponsor.
Deadline is December 12th.
COVID/ DAILY AND SHABBAT SERVICES INFORMATION
Visitors please e-mail the CBAJ office regarding registering for our services during the ongoing pandemic.
Please review and adhere to our COVID POLICY when planning your visit.
Currently - Everyone attending indoor activities must wear a mask that fully covers the nose and mouth.
Fully vaccinated community members are welcome to register as "vaccinated" at this link.
If you feel sick at all, please exercise good judgment and stay home rather than attending services, regardless of vaccine status.
We still request those who are able to help our Minyan status register for weekday and Friday and Shabbat afternoon services, so that we can continue to confirm a Minyan for those times. A registration email is sent weekly.
Today's Calendar
Shacharit

: 6:45am
Mincha/Maariv

: 4:10pm
---
Friday Night
Candle Lighting

: 4:03pm
Mincha / Kabbalat Shabbat / Maariv

: 4:10pm
Shabbat Day
Shacharit

: 9:00am
Latest Shema

: 9:32am
Mincha

: 12:15pm
Havdalah

: 5:09pm
Maariv

: 5:25pm
This week's Torah portion is

Parshat Vayigash
Candle Lighting
Havdalah
Motzei Shabbat, Dec 11, 5:09pm
Fast of Tevet
View Calendar
Zmanim
Alot Hashachar
5:42am
Earliest Tallit
6:16am
Netz (Sunrise)
7:12am
Latest Shema
9:29am
Zman Tefillah
10:15am
Chatzot (Midday)
11:47am
Mincha Gedola
12:10pm
Mincha Ketana
2:27pm
Plag HaMincha
3:24pm
Shkiah (Sunset)
4:22pm
Tzeit Hakochavim
5:08pm
More >>
Wed, December 8 2021 4 Tevet 5782