CBAJ Notes Weekly E-mail
Shabbat Notes for Shabbat Vayera
10/22/2021 12:07:28 PM
Congregation Beth Abraham-Jacob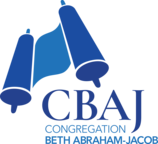 CBAJ COVID POLICY

Candle Lighting 
5:44 pm
 
Mincha / Kabbalat Shabbat / Ma'ariv
5: 50 pm

Morning Services
9:00 am

Latest Shema
9:58 am


Outdoor Kiddush 
following services

Shabbat Mincha
5:45 pm

Class between Mincha and Ma'ariv

Ma'ariv
6:35 pm

Shabbat ends
6:43 pm
​​​​​​​

​​​​​​​​​​​​​​​​​​​​​

​​​​​​​
​​​​​​​
​​​​​​​
​​​​​​​​​​​​​​​​​​​​​​​​​​​​​​​​​​ ​​​​​​​
Shabbat Vayera
October 22-23, 2021

TORAH READING
Genesis: 18:1 - 22:24 Artscroll p. 78 
Haftarah: 2 Kings 4:1-37, p. 1134

SPEAKER
Rabbi Kean will deliver a Dvar Torah Shabbat morning.

KIDDUSH
Kiddush is sponsored by CBAJ, and in honor of our
Security Committee volunteers, past and present. It has been 3 years since the Tree of Life tragedy in Pittsburgh - an event that galvanized our congregation into developing a Security Committee that is dedicated to implementing safety measures while still preserving a welcoming atmosphere at CBAJ.
 
Current Volunteers: 
David Cohen
Bob Crystal
Andrea Fisher
Ari Fisher
Josh Gurock, Committee Chair
Tom Kligerman
Ilana Kovach
Howard Schaffer
Ben Schwartz
Ra'anan Schwarzmer
 
Former Volunteers
Rina and Elliot Chester
Debbie Fruchtman
Stuart Gang
Seth Rosenblum
Barbara and Hesh Ungerman

MAZAL TOV
Mazal Tov to Ilana and Rob Kovach, and Barbara and Hesh Ungerman, and their families on the birth of a boy to Maya and Adam Lott. 

LEARNING AT CBAJ
NEW! Weekly class in Parshat HaShavua 
(Weekly Parasha)
Thursday nights at 7:30 pm.
Join us for in-depth discussions on topics in the weekly parasha.
The class will take place on the CBAJ Zoom room.
Click here to join.
Passcode: 613518

YOUTH PROGRAMMING 
Youth Groups for kids in grades k-5 will run each Shabbat morning at 10-11 am.
Groups will be led by our youth director, Jack Hartstein, and teen youth leaders.
For more information about attending, or if your teen wants to work as a youth leader, contact Jack Hartstein.

NCSY Events
Mark your calendars for the upcoming NCSY Shabbaton on October 30!

Torah High
The first semester of Torah High is underway!
For questions about enrollment, please contact Rabbi Kean.
To download the welcome booklet, click here.

SIMCHA KIDDUSH PARTICIPATION
The CBAJ Simcha Kiddush Committee invites you to co-sponsor the upcoming October Simcha Kiddush on October 30 (new date) - click here to sponsor.
 
In addition to any co-sponsored celebratory dedications, the October Simcha Kiddush will also honor our newest CBAJ members.

LIFE & LEGACY *
We are excited and honored to be partnering with 10 other local organizations in the Harold Grinspoon Foundation's LIFE & LEGACY™ program. Please help us pay it forward and leave a legacy for future Capital District Jews. Please speak to a Life & Legacy committee member about partnering on this crucial initiative to ensure the vitality of Congregation Beth Abraham-Jacob for the next 200 years. For more information, contact office@cbaj.org.
​​​​​
DAILY SERVICES
Shacharit
Sunday: 8:00 am  
Monday and Thursday : 6:45 am
Tuesday, Wednesday, and Friday: 6:55 am
 
Mincha/Maariv:
Sunday - Thursday  5:40 pm
 
Candle Lighting Next week:
Friday: 5:34 pm

--------------------------------------------------------------------
COMMUNITY EVENTS & NEWS

BOOK HOUSE COMING TO CBAJ
Girl Scout Troop 1150 which includes Cadettes from several CBAJ families will be installing a book house on the front lawn of CBAJ. 
 
This project is for their Bronze Award and was started when they were Juniors (They are now Cadettes). Sadly COVID interrupted the plans so we are very pleased to announce that the installation and unveiling will be this Sunday, October 24th, at approx. 5:15 PM, before mincha. 
Congratulations on this achievement to:  
Simone Hull
Chana Kaufmann
Tziporah Kaufmann
Emmy Kaye  
Layla Sasson
Leah Schwarzmer
Olivia Steuer
Rebecca Steuer
Adina Wildman
Miriam Cole
Hallela Isaacson

Leaders: Nirit Hull, Jennifer Steuer, and Laurie Sasson

CBAJ SOCIAL ACTION COMMITTEE 
Between now and November 24th, The CBAJ Social Action Committee is holding a collection drive for families of the Philip Schuyler Academy in Albany. The item categories in need include:
PERSONAL HYGIENE
Tooth brushes, tooth paste, deodorant, wash cloths, feminine products, body lotion…
HOUSEHOLD SUPPLIES
Laundry and dish soap, cleaning supplies, air fresheners, toilet paper, paper towels, alarm clocks, old cell phones…
FOR BABIES
disposable diapers, new or gently used onesies or other clothes, blankets, baby furniture, baby bath tubs, wipes, bottles…
Please deposit your donations in the bin located at the main double doors (parking lot side).  
For larger items or a large supply of items, contact Simma Kinderlehrer to coordinate pick up  Simmakinder@gmail.com

JEWISH FAMILY SERVICES
New Offerings: Fall 2021 JFS Support Groups 
JFS has launched new virtual groups to help: teens "unload;" parents with day-to-day challenges; caregivers with information sharing; older adults with staying safe & connected; grief & loss; pandemic stress; and feeling down and disconnected. 

JFS is helping homebound seniors with kosher meal delivery, grocery shopping and delivery and more. If you would like to volunteer 1-2 hours per week to help a senior, please click here for more information.   
 

 
Congregation Beth Abraham-Jacob
380 Whitehall Rd
Albany, NY 12208
Wed, December 8 2021
4 Tevet 5782
December Simcha Kiddush
The CBAJ Simcha Kiddush Committee invites you to co-sponsor the upcoming November Simcha Kiddush on December 18th - click here to sponsor.
Deadline is December 12th.
COVID/ DAILY AND SHABBAT SERVICES INFORMATION
Visitors please e-mail the CBAJ office regarding registering for our services during the ongoing pandemic.
Please review and adhere to our COVID POLICY when planning your visit.
Currently - Everyone attending indoor activities must wear a mask that fully covers the nose and mouth.
Fully vaccinated community members are welcome to register as "vaccinated" at this link.
If you feel sick at all, please exercise good judgment and stay home rather than attending services, regardless of vaccine status.
We still request those who are able to help our Minyan status register for weekday and Friday and Shabbat afternoon services, so that we can continue to confirm a Minyan for those times. A registration email is sent weekly.
Today's Calendar
Shacharit

: 6:45am
Mincha/Maariv

: 4:10pm
---
Friday Night
Candle Lighting

: 4:03pm
Mincha / Kabbalat Shabbat / Maariv

: 4:10pm
Shabbat Day
Shacharit

: 9:00am
Latest Shema

: 9:32am
Mincha

: 12:15pm
Havdalah

: 5:09pm
Maariv

: 5:25pm
This week's Torah portion is

Parshat Vayigash
Candle Lighting
Havdalah
Motzei Shabbat, Dec 11, 5:09pm
Fast of Tevet
View Calendar
Zmanim
Alot Hashachar
5:42am
Earliest Tallit
6:16am
Netz (Sunrise)
7:12am
Latest Shema
9:29am
Zman Tefillah
10:15am
Chatzot (Midday)
11:47am
Mincha Gedola
12:10pm
Mincha Ketana
2:27pm
Plag HaMincha
3:24pm
Shkiah (Sunset)
4:22pm
Tzeit Hakochavim
5:08pm
More >>
Wed, December 8 2021 4 Tevet 5782