CBAJ Notes Weekly E-mail
CORRECTED: Shabbat Emor (Condolence Notice)
05/05/2023 01:39:02 PM
Shabbat Emor
May 5 - May 6, 2023  
Dr. Anisfeld Talk 1
6:45 pm

Friday Evening Services
7:30 pm**
**Note Change

Candle Lighting 
7:41 pm 

Morning Services
Shabbat
9:00 am

Latest Shema
9:18 am

Dr. Anisfeld Talk 2
following services

Kiddush Luncheon
following talk 2

Dr. Anisfeld Talk 3
following luncheon

Babysitting
10:00 am

Youth Groups 
10:00 am

Talmud Class 
6:35 pm

Shabbat Mincha & Seudah Shlishit
7:35 pm

Shabbat Maariv
8:38 pm

Shabbat ends
8:48 pm


TORAH READING
Leviticus 21:1 - 24:23, Artscroll p.672
Haftarah: Ezekiel 44:15 - 31, p.1176

SPEAKER
Dr. Rachel Anisfeld will deliver Divrei Torah​​​​​​​ and teach Friday night before services, Shabbat morning following morning services, and following the Kiddush luncheon.
Full schedule below. 

​​​​​SIMCHA  & SCHOLAR-IN-RESIDENCE KIDDUSH LUNCHEON
This week, Simcha Kiddush (meat) is prepared by the Simcha Kiddush Committee, chaired by Faye Silton & Marta Koblenz, and in honor of the Adult Education Committee and our Scholar-in-Residence guest, Dr. Rachel Anisfeld. 
Sponsors are listed below. 



MAZAL TOV
Mazal Tov to Nina and Grigory Mikhaylov on the birth of a grandson. Mazal Tov to the parents Liya and Hayim Ovadia, and the entire Mikhaylov family. The Brit Milah will be next Tuesday in Brooklyn. 

CONDOLENCES 
Congregation Beth Abraham-Jacob regrets to inform you of the passing of Joan Brenner, mother of CBAJ member Artie Brenner. Our condolences to Artie & Nanette Brenner and their children, Lianna Brenner & Elie Peltz; Misha, Nofar & grandson Netzach Brenner; Camille Brenner & Jeremy Wilson; and Ravi Brenner.
The funeral was held Friday, May 5 in Philadelphia. 
Artie will sit shiva in Albany at his home, 32 Greenway South, with the following schedule of minyanim and visitation:
Monday: 6:15-8:30 pm
Tuesday & Wednesday: 8:00-10:00 am, 1:00-3:00 pm, 6:15-8:30 pm
Shacharit on Tuesday & Wednesday: 8:00 am
Mincha/Maariv on Monday-Wednesday: 6:15 pm
Click here to register for services to help us confirm a minyan

Congregation Beth Abraham-Jacob regrets to inform you of the passing of Shelly Sanders,
aunt of CBAJ member Eric Sanders. The funeral will takes place on Sunday at the Beth Moses cemetery in Wyandach, NY. Eric will join his family sitting shiva on Long Island.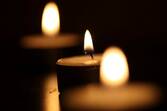 ​​​​​​​​​​​​​
FOR THOSE DRIVING TO DR. ANISFELD'S TALK TONIGHT:
Rabbi Kean advises those driving to Dr. Anisfeld's talk this evening (before services) to do one of the following options for candle lighting:
1. Light candles at home, prior to driving, with the stipulation that you are not accepting the beginning of Shabbat with candle lighting.
2. For those who do not intend to stay for Friday night services and who are able to return home before Shabbat after the talk, you may return home after the talk to light candles.
3. There will be a candle lighting station set-up at CBAJ (this option is less than ideal, since there is no meal at CBAJ this evening).
On behalf of Congregation Beth Abraham-Jacob,        I would like to wish you and your family a restful    and meaningful Shabbat.

A special welcome back to Albany to our scholar-in-residence, Dr. Rachel Anisfeld! I look forward to joining all of you in learning so much from and with Dr. Anisfeld over the course of Shabbat.

I hope to see you soon at a tefilah, children's program, event, or class! 

Shabbat Shalom,

Rabbi Ben Kean
This Shabbat
we welcome 
Dr. Rachel Anisfeld
as our guest scholar.
Schedule of Shabbat & Dr. Anisfeld's talks:

SHABBAT THEME: "Who Are You?"

Friday night, 6:45 PM, before Mincha:
Mincha, Kabbalat Shabbat, & Maariv will follow at 7:30 pm.

Part I: You are Not Who You Think You Are: Our False Inner Beliefs 
(a shiur with text handouts)

Most of us carry false beliefs about ourselves that cause us suffering.  In this talk, we will explore the concepts of Emet (truth) and Sheker (falsehood) as they apply to our inner beliefs about ourselves, making use of Torah texts as well as therapeutic concepts, and exploring ways to notice and distinguish what is true and false in our inner worlds, leaving room for us to grow into our highest selves.  

Shabbat day, following morning services: 
(Approximately 11:15 AM)

Part II: Shabbat and The Real You: Finding Your Inner Resting Place
(a guided meditation)

Dr. Anisfeld will guide us through a 20 minute "parsha meditation" that is a cross between a traditional drasha and an experiential mindfulness meditation, drawing on Torah sources as well as mystical and therapeutic ideas around inner work, growth and healing. The topic will be Shabbat, which is mentioned in this week's parsha, and the focus will be on our capacity to find that Resting Place inside us -- our true selves -- at all times.  No previous meditation necessary. Just sit back, relax and try something new together with friends. Afterwards, we will take some time to reflect on the experience. 
 
Kiddush Luncheon
Following Parsha Meditation 
(Approximately 11:45 AM)

Part III: Who Are You?  Maybe Less is More: Pirke Avot 4:1
(Approximately 12:45, following luncheon, a facilitated group discussion)

Focusing on one small text of Pirke Avot, Dr. Anisfeld will explain the text and then lead a creative interactive discussion group where we listen and build on each other's ideas, and take in inspiration and strength from one another. 
Rachel Anisfeld teaches and writes on the themes of Torah and inner work.  She holds a BA in Religion from Princeton and a PhD in Jewish Studies from the University of Pennsylvania and has been teaching Torah for many years. Over the past decade, she has been working to integrate Torah with concepts of psychotherapy, mindfulness, and self compassion, aiming to find a Torah that helps people heal and grow in a deep way. She leads regular "parsha meditations" and is currently training to be a Spiritual Guide. 
​​​​​​​A former resident of Albany and member of CBAJ (one of her favorite places), she now lives in Atlanta with her husband and almost empty nest.
Check out her website: Rachel Anisfeld: Torah and Inner Work 
SIMCHA 
&
SCHOLAR-IN-RESIDENCE 
KIDDUSH LUNCHEON
SPONSORS

        The May Simcha and Scholar-in-Residence Kiddush Luncheon is sponsored by CBAJ,
and by the families of our celebrants:
Steve Rich in honor of Rachel Anisfeld, Ph.D., and CBAJ.
Margie and Stanley Rosenberg in honor of Ephraim Rosenberg's graduation from West Virginia University and new job
Nina and Grigory Mikhaylov in honor of their granddaughter Tiferet Yael's 6th birthday and their newborn grandson.
Stacy and David Cohen in honor of our Scholar in Residence, Rachel Anisfeld.
Sheryl Hoffman and Aron Cepler in honor of Annie Cepler's 2nd birthday.
Debbie Fruchtman and Seth Rigberg in honor of Jasmine Simons birthday.
Ofir and Josh Katz in honor of Lior's 11th birthday.
Paula Mosher in gratitude to Dr. Rachael Anisfeld for inspiring us with her prodigious knowledge.

​​​​​​​
Join Rabbi Kean for the new Lunch & Learn Series for Seniors
NEXT Session: Tuesday, May 9: Myths & Facts: Lag Ba'Omer 
All sessions will begin at 12:30 pm. All curious minds are welcome. 
Lunch catered by 518 Kosher, supervised by the VHCD, free of charge. 
Please register by contacting our events coordinator Beth Liotta Tyler at 518.489.5819 x4 or beth@cbaj.org.
  * A Theodore Strauss z"l Endowment Fund sponsored program
NOTE: Please feel welcome to wear a mask during the Lunch & Learn 
& take lunch home to enjoy.
Torah High 2022-2023
CBAJ's Torah High meets Mondays, 7-9 pm and is open to all students in grades 8 - 12. Pizza dinner is served. Contact Rabbi Kean with questions.    

Tot Shabbat 
For children ages 0-5 and their parents at 10:30 am in classroom 3.
Please contact Joshua Schulman-Marcus (jschumar@gmail.com) if you would like to be added to the Young Families WhatsApp group. 

Youth Groups  
Kids in grades k-5 will meet each Shabbat morning at 10-11 am.
Groups will be led by our youth director, Yael Gonzalez, and teen youth leaders. For more information about attending, or if your teen wants to work as a youth leader, email office@cbaj.org.

Babysitting 
Babysitting is available for children ages 0-5 every Shabbat morning for from 10:00-11:30 am! You do not need to be a member to drop off your kids. At least one parent or guardian must be at CBAJ for the duration of babysitting. Babysitting will take place in Classroom 3. The babysitters will bring the kids to Kiddush, please remember to pick up your kids when babysitting ends! Please make sure to inform the babysitters if your child has any food allergies/restrictions. Children in diapers may participate, but babysitters will not be able to change diapers, so please check on kids in diapers.
WEEKLY CLASSES
NACH YOMI 
Join Rabbi Kean for studying a chapter of NACH (Nevi'im & Ketuvim, the latter two sections of Jewish scripture) every weekday before Shacharit, Sunday through Friday, half an hour before the regular start time for morning services (7:30 am on Sundays, 6:10 am Monday - Friday) - in the social hall. 

TORAH & TEA*
Thursday mornings, 9:30 - 10:30 AM on Zoom*. Studying Kings 2.
* A Theodore Strauss z"l Endowment Fund sponsored program

TALMUD CLASS - 6:35 pm this Shabbat 
Join our Shabbat Afternoon TALMUD SHIUR 
in-person, at CBAJ, starting 45 minutes before Shabbat ends. We are studying Masechet Makkot.  

*CBAJ ZOOM ROOM (weekday classes only)
Go to https://zoom.us/join
Enter meeting ID: 940 508 9347 | Enter passcode: 613518
ADULT EDUCATION PROGRAMMING 
COMMUNITY BEIS MIDRASH NIGHT *New*
ALTERNATING THURSDAYS 8:30-9:30 PM 
Jointly presented by CBAJ & the Shteeble
Next date: Thursday, May 11 at the Shteeble
Join the Shteeble & CBAJ for Beis Midrash Night! Take part in the unique experience of in-depth, textual chavrusa or individual learning in a Beis Midrash setting. Cholent & kugel will be served. 
All levels of experience are welcome—with guided options available for beginners.
For more information, contact: Rabbi Kean, Sean Ference, or Mendy Shepherd.
Shacharit
Sunday 
8:00 am
(Nach Yomi 7:30 am)

Monday - Friday
 6:40 am
(Nach Yomi 6:10 am) 




Mincha/Maariv
Sunday - Thursday 
7:50 pm 

Friday
7:00 pm



Candle Lighting 
Friday, May 12
7:49 pm
MESSAGE FROM LIFE & LEGACY
"The things you do for your self are gone when you are gone, but the things
you do for others remain as your legacy." Kalu Ndukwe Kalu
We are excited and honored to be partnering with    10 other local organizations in the Harold Grinspoon Foundation's LIFE & LEGACY™ program. Please help us pay it forward and leave a legacy for future Capital District Jews.
Please speak to Paula Mosher or Ellen Kaplowitzthe Life & Legacy committee chairs about partnering on this crucial initiative to ensure the vitality of Congregation Beth Abraham-Jacob for the next 200 years.
INTRODUCING THE DEE PIRKEI AVOT PROJECT
The Dee Pirkei Avot project was inspired by the Dee family's weekly commitment to learning and Pirkei Avot every Friday night. Each week, people connected to Lucy, Maia, and Rina, z''l, will prepare a Pirkei Avot study and discussion sheet in honor of their memory. CBAJ is proud to join in this project by distributing the Pirkei Avot sheets at services. 
CLICK HERE TO VIEW FLYER
​​​​​​​ 
WELLNESS REMINDER 
Anyone who has symptoms of any illness or is not feeling well is strongly encouraged to stay home, irrespective of vaccination status. Better to miss services than risk spreading COVID or another viral infection.
Please also wear a mask if you suspect or know of a covid exposure regardless of symptoms. 

MINYAN NOTICE
In order to continue to ensure daily minyan, we ask all adult Jewish men to do their best to attend weekday minyan with
greater frequency

PARKING NOTICE 
For security purposes, any time a CBAJ member parks in our parking lot overnight, or the B'nai Shalom parking lot at any time, we request that you display a placard issued from the office.
A supply will be left on the shelf in the hallway outside the sanctuary.  
Please contact office@cbaj.org if more placards are needed. 
Congregation Beth Abraham-Jacob
380 Whitehall Rd
Albany, NY 12208
Mon, June 5 2023
16 Sivan 5783
COVID/ DAILY AND SHABBAT SERVICES INFORMATION
Visitors please e-mail the CBAJ office regarding registering for our services during the ongoing pandemic.
Please review and adhere to our COVID POLICY when planning your visit.
The wearing of masks will be a personal choice. This applies to both services and social activities, such as kiddish.
Fully vaccinated community members are welcome to register as "vaccinated" at this link.
If you feel sick at all, please exercise good judgment and stay home rather than attending services, regardless of vaccine status.
We still request those who are able to help our Minyan status register for weekday and Friday and Shabbat afternoon services, so that we can continue to confirm a Minyan for those times. A registration email is sent weekly.
Zmanim
Alot Hashachar
3:25am
Earliest Tallit
4:14am
Netz (Sunrise)
5:18am
Latest Shema
9:06am
Zman Tefillah
10:22am
Chatzot (Midday)
12:54pm
Mincha Gedola
1:32pm
Mincha Ketana
5:19pm
Plag HaMincha
6:54pm
Shkiah (Sunset)
8:29pm
Tzeit Hakochavim
9:21pm
More >>
Mon, June 5 2023 16 Sivan 5783